Central Heating Installations
A boiler replacement installation with a Vaillant ecoTEC combination boiler and a Magnaclean filter installed.
An explanation of what's what
Philip Petty uses the latest range of "A" Rated boilers from Vaillant - the ecoTEC range.
All the units are of the condensing type, but the format is different. Sealed system units have no header tanks and operate under pressure - usually 1.5 Bar.
Open-vented systems have header tanks and operate under normal pressure. The height of the tank dictates the pressure exerted on the installation.
Combination boilers
Combination boilers are sealed-system units which provide instant hot water and central heating. They start with the prefix 8 and are rated as 24, 31 or 37kw (KiloWatt). This relates to hot water provision: the higher the number, the more hot water the boiler delivers. They are all 24kw to the heating circuit.
ecoTEC plus combination and system boilers are perfect for installations where a more advanced boiler is needed, with higher efficiencies and greater outputs. A modern gas boiler for future-proof homes.
System boilers
System boilers are sealed-system units. They start with the prefix 6 and are rated for different outputs. These units are usually used in conjunction with a cylinder and a heating circuit.
Heat-only boilers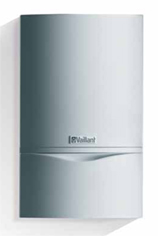 The Vaillant ecoTEC plus open vent boiler provides a simple solution for homes looking to achieve a high efficiency standard.
Heat-only boilers are open-vented units. They start with the prefix 4 and are rated for different outputs.
These units are usually used in conjunction with a cylinder and a heating circuit - usually as a replacement boiler on an older system where using a sealed system unit may cause problems due to the pressure exerted on the installation.
Installation/upgrade
A typical boiler installation/upgrade will incorporate as a matter of course the addition of a particle filter.
A Magnaclean filter works alongside Fernox F1 inhibitor to keep boiler installations sludge-free.
The Magnaclean filters are favoured for their ease of installation, and proven reliability in capturing any debris that is present in an aged system. Couple the filter with the Fernox range of inhibitors that are also available and one can be assured that the installation will be free from any potential sludge build-up.
Philip Petty favours the Fernox F1 inhibitor, which is used on all installations.
Case study 1
Aged installation with sub-standard conventional flue.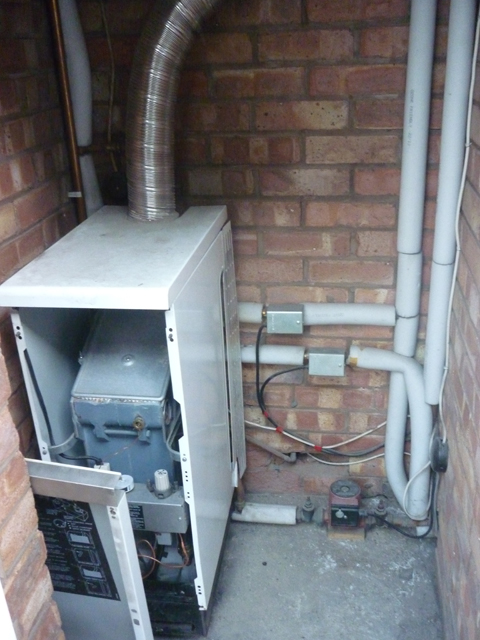 Upgraded to heat-only regular boiler with upgraded "S" plan controls and a room-sealed vertical flue and flashing kit. Pipe work layout partly dicated by existing, which we had to work with.
Case study 2
Floor-standing boiler with gravity hot water and pump-only controlling radiators.
Upgraded to fully pumped system, high-efficiency pump with zone valves to both heat and provide hot water. A standard "S" plan configuration.
Case study 3
Customer complained of pilot going out on a 30-year-old boiler.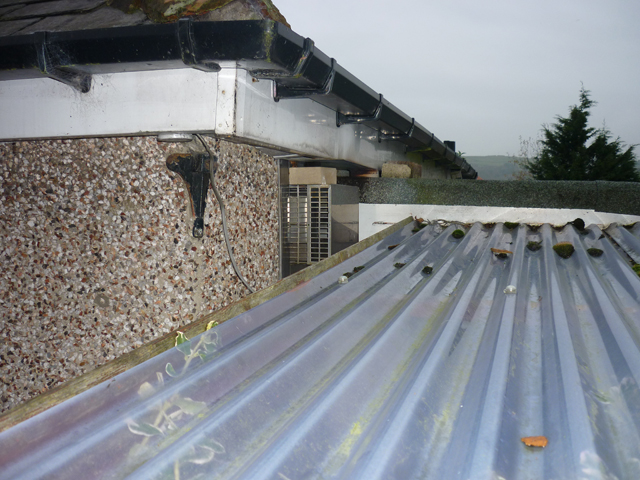 The flue installation was next to the door, the car port, the facia, the corner of the wall: all totally illegal, extremely dangerous and a fire hazard to say the least. The boiler was replaced and a vertical flue system was installed.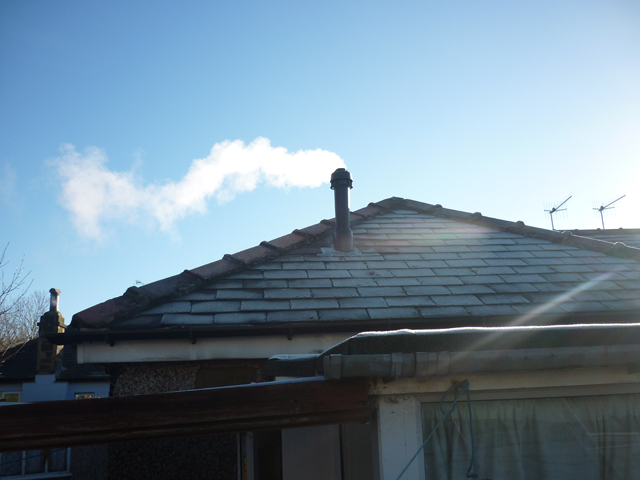 Proof there is smoke without fire - it is actually pluming. This is what condensing boilers do in cold weather and is perfectly normal!
Case study 4
This installation needed some TLC. Pump on return valves in wrong location, no bypass.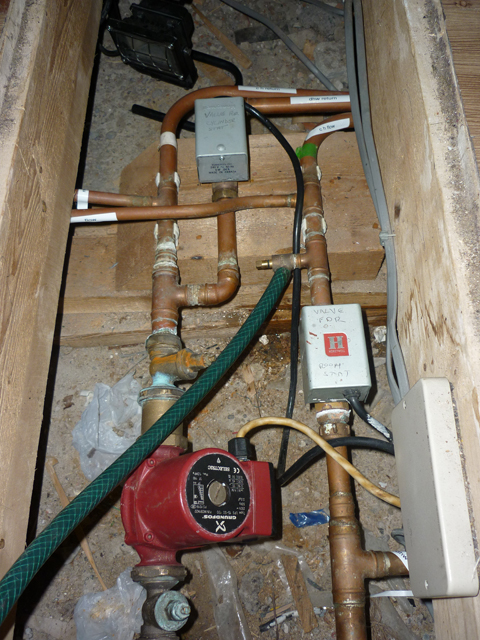 High-efficiency Grundfos pump valves on flow pipes bypass and isolators, as required.
Case study 5
Standard combination boiler installation.
A condensate lift pump for use in below ground-level installations removes the condensate products to drain by pump, as it is below ground rather than gravity, where the pipework would fall naturally to drain.
Images below show a Danfoss Randall receiver that works with a TP 5000 wireless thermostat.
Contact us
Email: info@philippetty.co.uk
Office: 01535 609997
Mobile: 07976 813363
Have an enquiry?